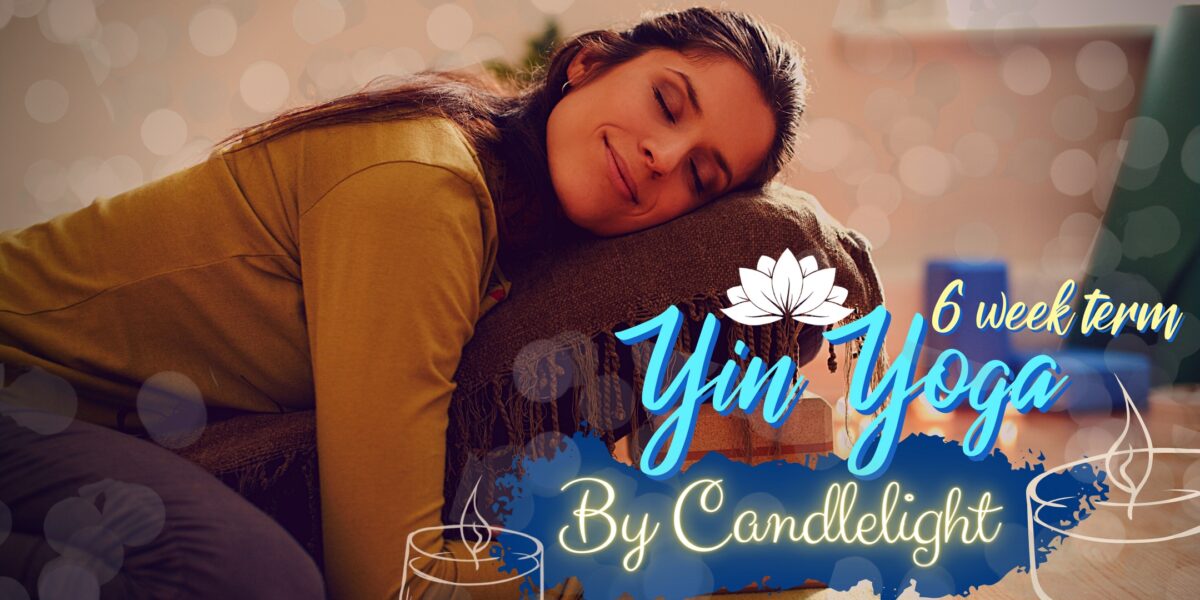 Candlelit Yin Yoga: 6 Week Term
Join us for a 6-week Candlelit Yin Yoga series at Restful Waters. Unwind in a tranquil lakeside studio, experience deep stretches, and prepare for the best sleep!
Candlelit Yin Yoga: 6 Week Term
Make Mondays your favourite day of the week with an evening Yin Yoga practice.
These sessions are the perfect way to relax, unwind and calm the body before bedtime.
Set in a heated, cordial room, in a tranquil lake-side studio to take you into absolute bliss.
Yin Yoga is designed to gently release the connective tissue, muscles and fascia.
By holding simple yoga postures for 3 – 5 min a slow and deep stretch happens in the body.
This softening of the body supports a mellowing of the mind and opens the door to the stillness within.
Yin yoga is not a strenuous or demanding style of yoga and is suitable for people of all ages and yoga experience levels.
Blankets, bolsters, blocks and mats are all provided. Simply bring something comfortable to wear.
Arrive home from work on a Monday, have a light dinner and then prepare your body to totally relax and have the best sleep ever with Candlelit Yin Yoga.
We look forward to seeing you at Restful Waters for 6 weeks of self-care and rejuvenation.
Gently release connective tissue, muscles, and fascia
Enhance mental stillness and inner peace
Improve flexibility by targeting deeper connective tissues
Balance the internal organs and improve energy flow
Enhance joint mobility and lubrication
Increase circulation and improve cardiovascular health