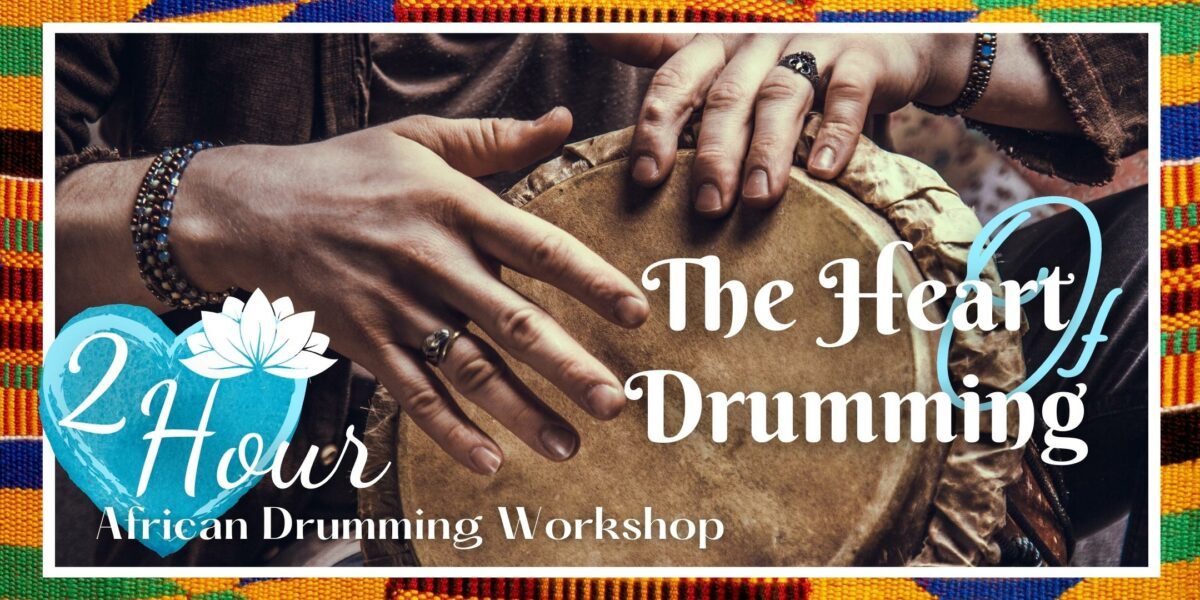 The Heart of Drumming: 2hr African Drumming Workshop
Liberate yourself in drumming rhythms at this incredibly free flowing African drumming workshop. Martin Philips is your host with 20 years experience teaching.
The Heart of Drumming: 2hr African Drumming Workshop
Part drum workshop and part drum circle jam with a FULL embodied community spirit.
This 2-hour drumming session will have you feeling connected as a tribe, spiritually liberated through in-the-moment music making and rhythmically skilled up on the West African Djembe (world's most popular hand drum) & Dundun (stick and bell bass drums).
ALL drums provided, no need to bring your own.
This event is for everyone, including those who have never touched a drum. It is also suitable for those with experience wanting to learn new rhythms and arrangements.
This workshop will be led by well-known Perth musician Martin Phillips. Martin started playing drums at age 12. He embraced African styles and rhythms whilst playing with the Sundiata Marimba Band (5 yrs). Martin has studied music in Zimbabwe and from 1997-2001 was a part of the award-winning African Music Congress. He currently plays with drum and marimba ensemble Village Vibes. Martin has been hosting drumming workshops & circles for 20 years.
Join us for a Sunday morning of fun, freedom and excitement.
All equipment including drums provided
Martin Phillips has 20 years' experience as a drumming instructor
Technical assistance + free form play
Drumming facilitates present moment awareness
September
Sunday
11 Sep 2022
10:00 am - 12:00 pm