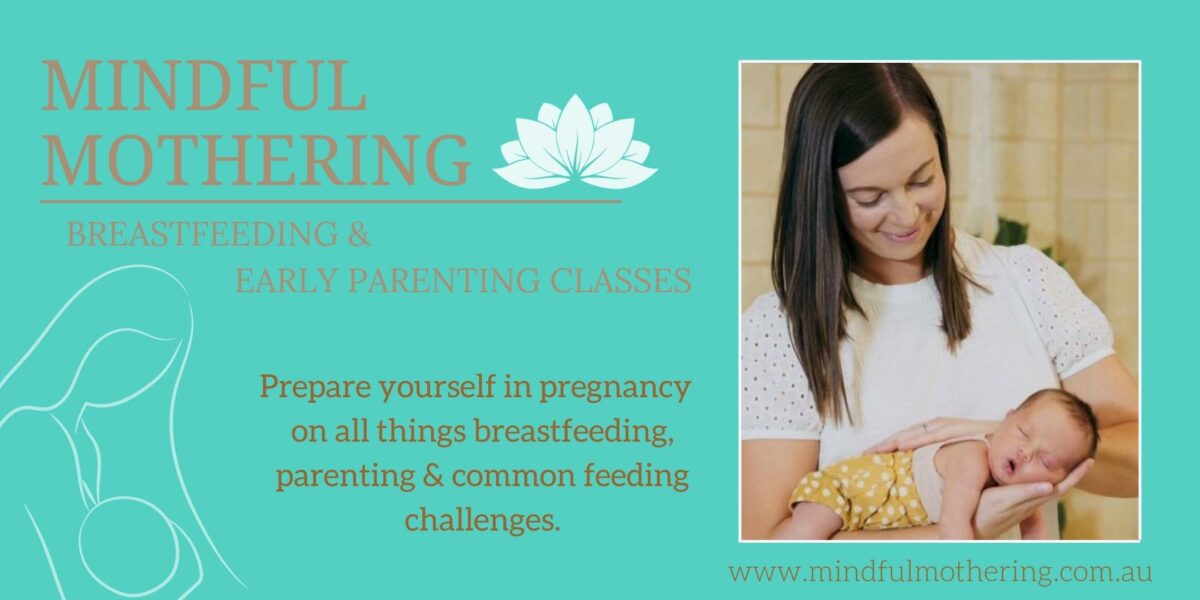 Mindful Mothering: Breastfeeding & Early Parenting 2 hr Class
Join Lactation Consultant and Midwife Sarah Kocken to gain confidence in breastfeeding and early parenting in this 2 hr class.
Mindful Mothering: Breastfeeding & Early Parenting 2 hr Class
Every question you have (and don't even know you'll have) about breastfeeding + early parenting will be discussed at this incredibly nurturing and educational session.
Regardless of where you are having your baby (private/public or home), or how many little ones you've had, these classes are designed to give you the confidence in feeding, nourishing and caring for your newborn with evidence-based information.
We will cover:
• Common challenges faced in the new-born period
• Where to seek proper support in the community
• How to best manage your transition into motherhood
These classes are in-person, informative, interactive, fun & an opportunity to meet other expecting parents.
We will be using a heap of props and equipment to make these classes as real-life as possible.
Classes are hosted at serene lake-side studio Restful Waters, near Kelmscott. These classes have the added benefit of being in a non-hospital environment. The studio is very spacious and classes will be small.
Over 2 hours we will explore the following topics:
• Anatomy and physiology of the lactating breast
• The importance of skin to skin at birth
• Recognizing your baby's feeding cues
• Positioning and attachment
• How often to breastfeed
• How to know your baby is getting enough
• Expected weight gains
• Expected new-born output
• Common breastfeeding issues – nipple damage, blocked milk ducts, engorgement & management of these
• Signs of mastitis and correct management
• Tongue ties and impact on breastfeeding
• How and when to hand express
• How and when to use an electric breast pump
• When to seek support from an IBCLC
• How to support your babies (and your) sleep
• Learn how to change nappies, swaddle & bath your baby
• Common feeding myths and misinformation
Your Host: Sarah Kocken
Sarah has been working with women and babies for more than 12 years as an IBCLC (International Board-Certified Lactation Consultant), Registered Midwife & Registered Nurse.
Sarah is a mother of 2 and is passionate about helping families gain the confidence and knowledge they need to prepare themselves for feeding & nurturing their newborn(s).
We look forward to seeing you at Restful Waters for a practical, fun and informative class that will allow you the confidence to bring your baby home with a sense of calm and ease.
Suitable for pregnant women from around 32 weeks onwards
Suitable for all pregnant women across Perth, birthing publicly, privately at home or at a birth centre
Evidence based education and information to prepare you for the postpartum period, breastfeeding your new-born baby & management of common breastfeeding complications
Feel confident when your baby arrives
An opportunity to slow down, take some time for yourself, tune in & connect with your growing baby
A gorgeous Natural and relaxing venue on an avocado orchard with lake vistas
July
Saturday
23 Jul 2022
1:30 pm - 3:30 pm
September
Saturday
17 Sep 2022
1:30 pm - 3:30 pm
November
Saturday
19 Nov 2022
1:30 pm - 3:30 pm