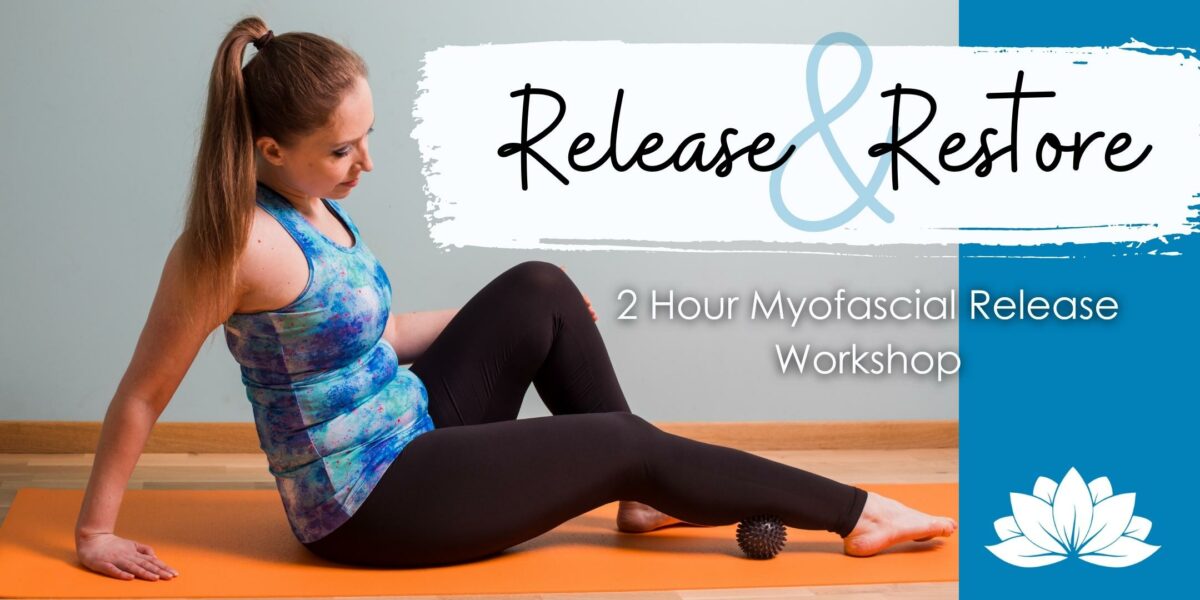 Release & Restore: 2 hr Myofascial Release Workshop
Learn how to mobilise your body with myofascial release techniques you can use at home. Includes take home spikey ball.
Release & Restore: 2 hr Myofascial Release Workshop
The Release & Restore Workshop has been designed to regenerate your muscles and release tightness within the fascia (connective tissue) and joints.
Experienced Pilates instructor Tracy Savill will teach you simple muscle releasing and mobilising techniques that you can use at home. Balls, foam rollers & Therabands will be used to get into tight points in the back, neck, hips, glutes, hamstrings, calves and feet.
Other benefits of Myofascial Release include improved mobility, flexibility, circulation, lymphatic drainage & postural alignment.
This workshop is for anyone experiencing tightness and discomfort in their body.
The workshop is suitable for office workers, athletes and everyone in between. Beginners are very welcome.
Restful Waters is a peaceful lakeside centre on an avocado orchard in the Perth Hills. This workshop is the perfect invitation to relax the mind and calm the nervous system.
Bring a friend, have lunch in the hills and release and restore your body at our modern and serene centre.
• Bookings essential as places are limited
• Beginners are welcome
• Mats & props are provided
Price includes a take home spikey ball so you can do Myofascial Release at home.
We look forward to letting the good times ROLL!
Suitable for anyone experiencing tightness, pain, soreness or discomfort in their body
All mats and props are provided
Increased awareness of the body
Improved mobility, flexibility, circulation and postural alignment
Take home techniques to release tight spots in the body
Calm the nervous system and de-stress the body.
June 2022
Sunday
12 Jun 2022
10:00 am - 12:00 pm