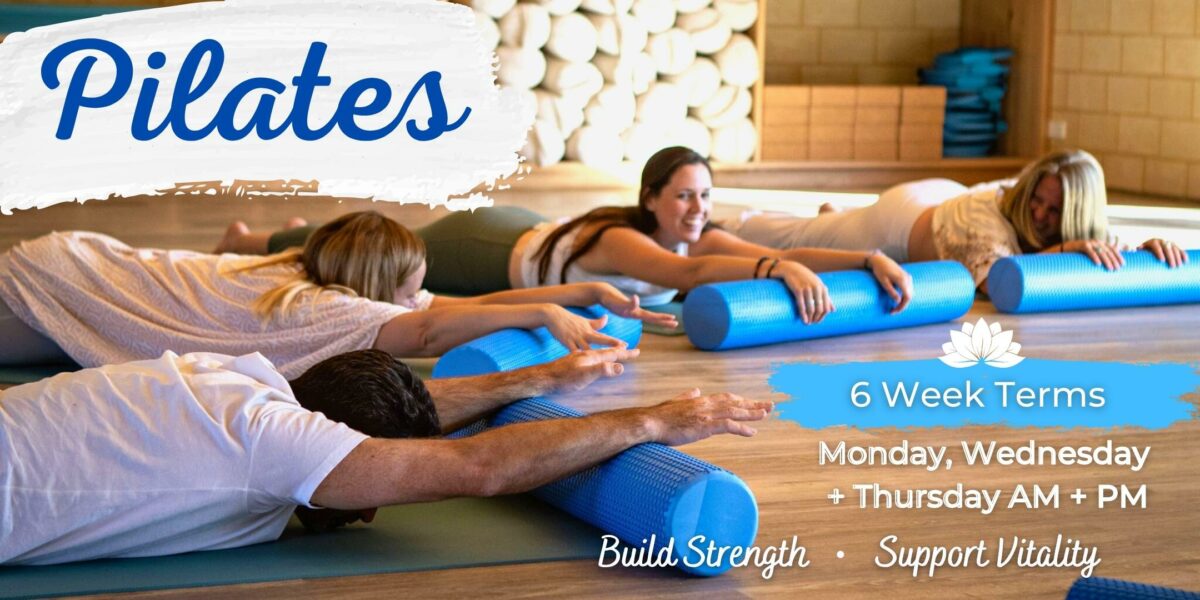 Join us for our weekly Pilates classes and terms so strengthen, stabilise and mobilise your body to experience more vitality and less pain.
Join us for a 6-week term of Mat Pilates: Strong, Stable & Connected.
This dynamic term has been designed for you to gently and progressively increase mobility, flexibility,
strength and endurance by embracing the 6 principles of Pilates;
Breath
Concentration
Centre
Control
Precision
Flow
Each of the exercises and stretches performed in the sessions are done in a mindful, flowing sequence, in sync with the breath, often employing the core as the base of stability.
The result of practicing these movements is improvements in flexibility and mobility, an increase in strength and the release of muscle tension that often forms due to poor posture, repetitive movements, and too much/too little exercise.
Each week you will spend time doing some breathwork and connect into the body with body scanning. This will allow your body to recharge and rejuvenate and encourage greater let go of your muscles. It also facilitates greater body awareness, allowing you to become more conscious of how your body moves so it can be moved in health promoting ways on and off the mat.
Create more balance, mobility and flexibility in your body
Release long-held tension from the body
Let go and unwind in a nature sanctuary
Calm & peaceful environment
Improve body awareness & posture
Relax the sympathetic nervous system
Term 3 2022
Wednesdays
20 Apr 2022 - 25 May 2022
6:00 pm - 7:00 pm
Thursdays
21 Apr 2022 - 26 May 2022
9:15 am - 10:15 am
Mondays
25 Apr 2022 - 23 May 2022
6:00 pm - 7:00 pm