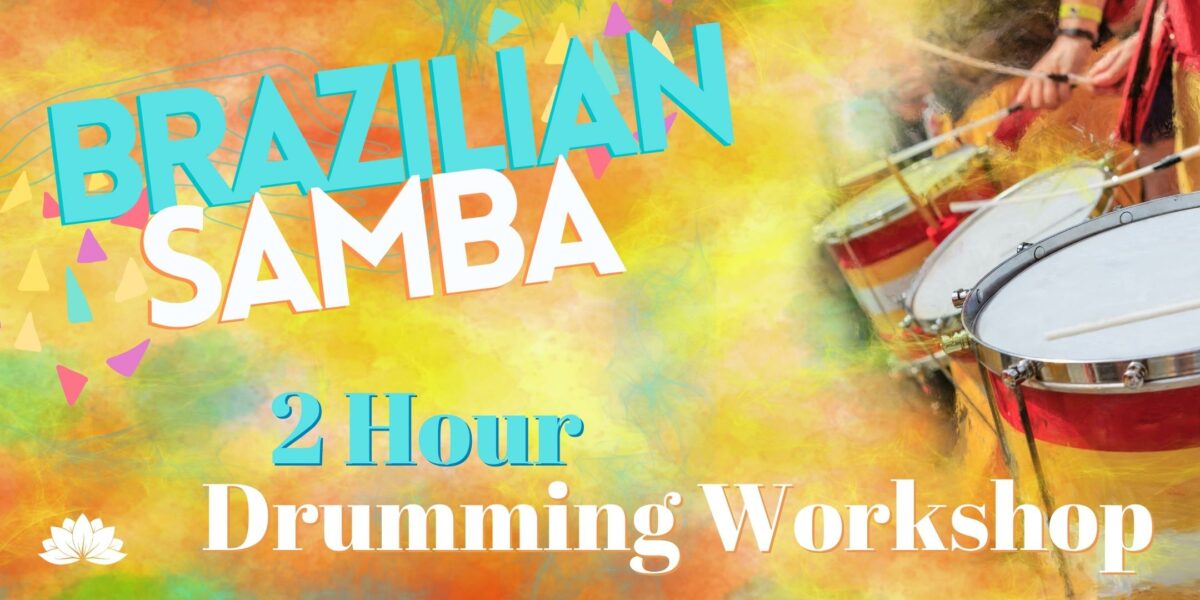 Join Michael Boase for a Brazillian Carnival experience in the Perth Hills. Learn different drumming rhythms and do free form drumming at the end of the session.
Ever wanted to attend the famous Carnival parade in Rio de Janeiro? If you want to experience the power and aliveness of Carnival, you can get a real glimpse at our Brazilian Samba 2 hr Drumming Workshop in Perth!!
Beginners and musicians alike are welcome to join us for 2 hours of fun and creative drumming activities. This incredible workshop will be hosted by well-known Perth drummer and owner of Beleza Samba School, Michael Boase. Michael has been teaching Samba drumming for over 20 years.
All Samba drums and supporting instruments will be provided and you will learn a variety of samba rhythms as a group, with some free form jamming at the end of the session.
This workshop is going to be an absolute blast. Bring some pals and channel the Brazilian within you.
This drumming extravaganza is being held at gorgeous, spacious studio Restful Waters in the rolling hills of Bedfordale.
We look forward to seeing you there, we dare you to come in your finest Carnival costume!
Let go and have HEAPS of fun!
Teacher with 20+ years' experience drumming
Bring yourself into the present moment with music
Learn cool, simple drumming rhythms
October
Saturday
22 Oct 2022
10:00 am - 12:00 pm