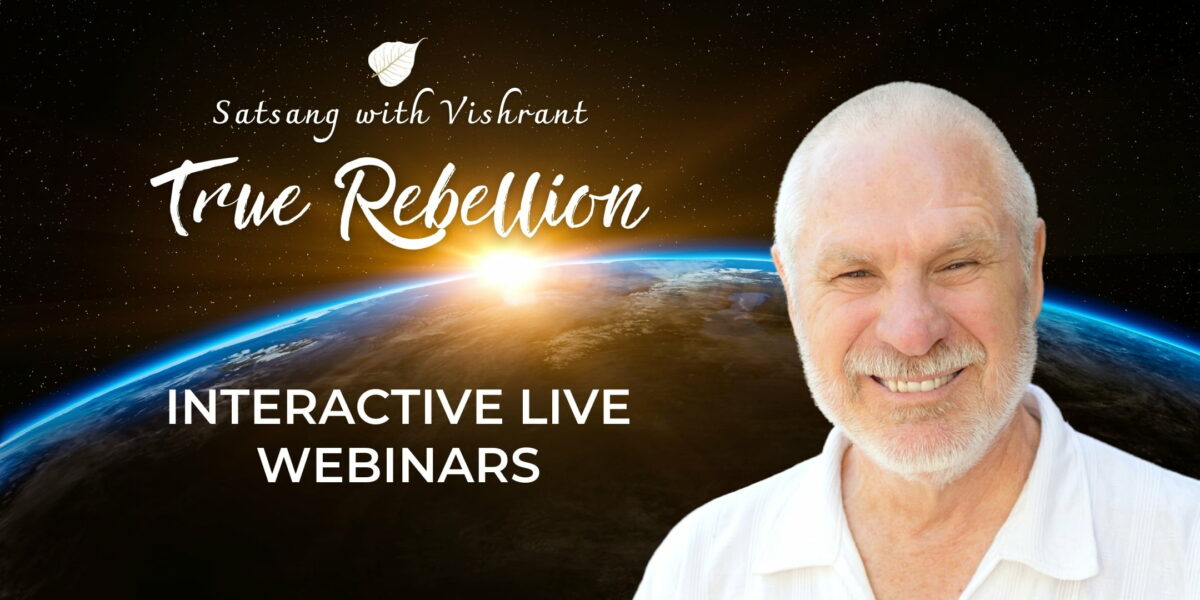 Satsang: The True Rebellion Webinar
Awakened teacher Vishrant hosts weekly Satsang webinars for seekers interested in higher consciousness and enlightenment.
Satsang: The True Rebellion Webinar
Join Vishrant in Satsang on an Interactive Live Webinar.
Vishrant speaks topics that help seekers see their mind more clearly, raise their consciousness levels and support ongoing enlightenment. These webinars are Q&A based and all seekers are welcome.
Having guided spiritual seekers for more than 23 years, Vishrant paves a direct path to freedom through Meditation, Self Enquiry and The Way of the Heart. Satsang allows you to tune into beingness in the energetic presence of enlightenment and discover your true nature, the pure awareness that is untouched and unchanged.
The True Rebellion Series, Satsang with Vishrant is run by donation. Any contribution is greatly appreciated and is put towards making these teachings available for those who seek truth and enlightenment. Donations can be made at www.vishrant.org/donate
Ask questions about higher consciousness & enlightenment
Interact directly with awakened teacher Vishrant
Become more conscious of your mind's workings
Gain clarity and insight in Satsang
Find out how to prepare the mind for enlightenment
Learn to accept, let go and surrender