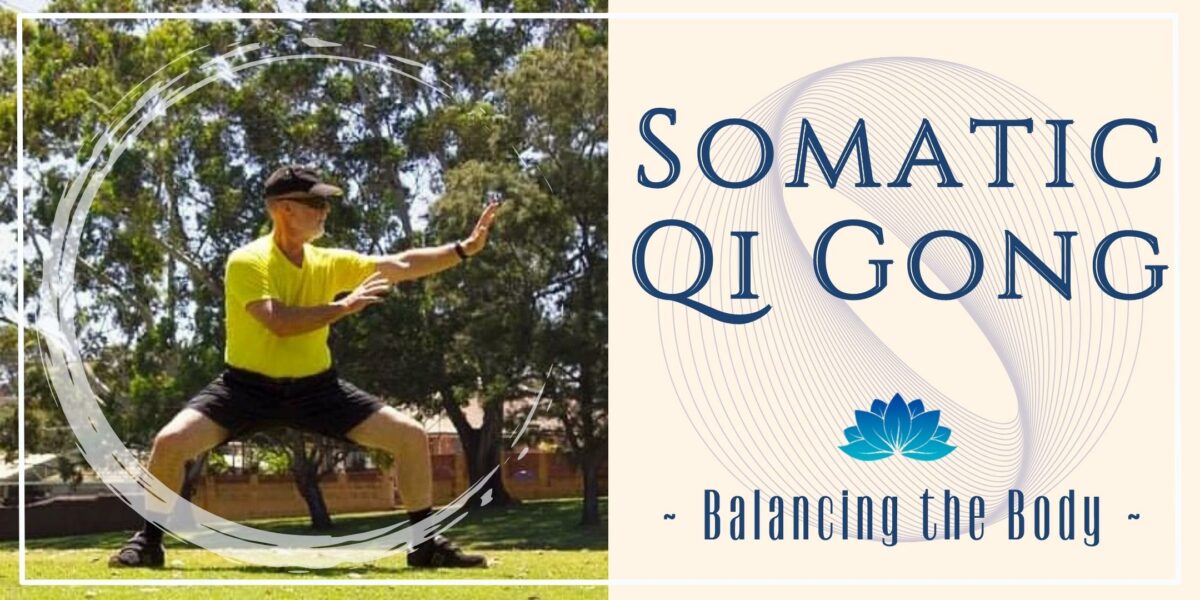 Somatic Qi Gong: Balancing the Body
This relaxing course is the perfect way to reset your nervous system to find more peace and contentment in your life. Qi gong, tai chi, yoga and circle work.
Somatic Qi Gong: Balancing the Body
Keep your nervous system resilient and balanced in the demanding climate we currently face. Consciously make your default state relaxed, calm and peaceful.
These 1.5 hr sessions are a unique mix of qi gong, yoga, circle work and somatic movements that will focus on:
Building nervous resilience with feeling & sensing
The mental and physical health benefits of practicing Qi Gong
Creating whole body health and vitality using fundamental Qi Gong exercises.
The somatic balancing of yin and yang energies.
The internal energetics associated with the choreography of Qi Gong
The slow & mindful movement of these classes, coupled with the breath, is an excellent way to develop interoception. Interoception is the ability to sense your inner world. With interoception your mental and physical resilience can improve markedly. Resilience comes when we don't get stuck in worry, stress, and resistance, as we consciously return to balanced, calm states.
These classes will ideally involve gentle partner work to develop haptic sensitivity and investigate the nexus between our proprioceptive and interoceptive feelings (COVID regulations may impact this).
Learn to centre yourself and default to a calm relaxed body and mind state.
Experience being Yin: relaxed, connected, and sensitive to yourself and to others.
Learn how to organise and activate your fascial lines and integrate your body movements.
Generate physical vitality and mental acuity.
Learn how to guide your nervous system to a parasympathetic rest and digest, tend and befriend state.
Learn the fundamental qi gong energetics of absorb and project, and condense and expand, and how they relate to the breath and movement.
Use interoception, proprioception and your breath to unify your body and mind.
Improve your balance, coordination and lower body strength
June
Sundays
5 Jun 2022 - 17 Jul 2022
10:00 am - 11:30 am