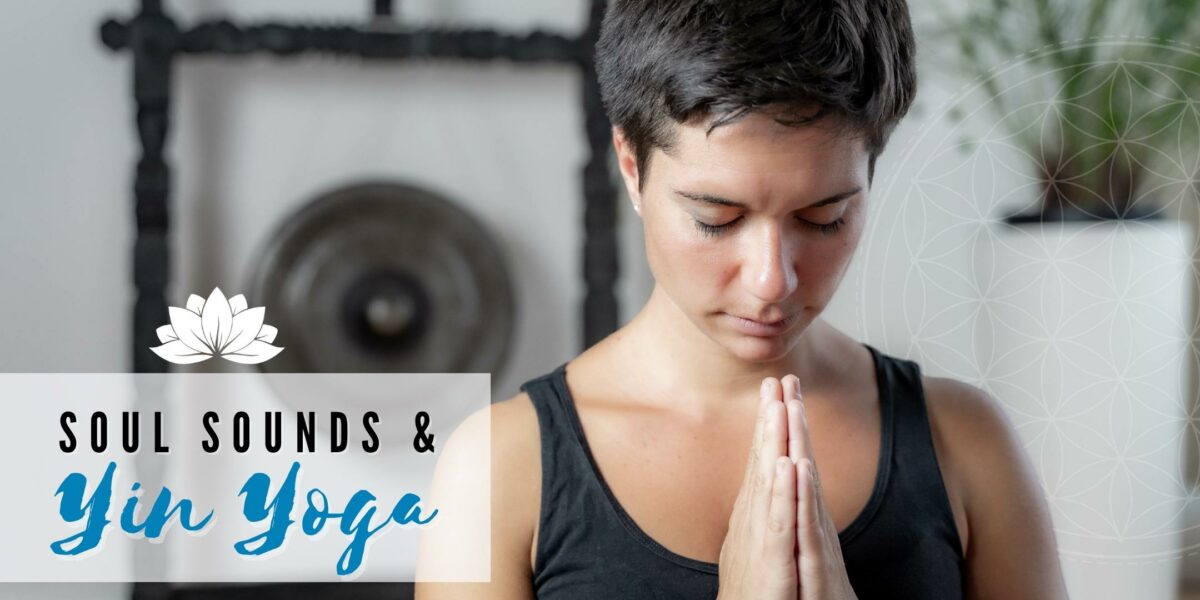 A gentle and beginner-friendly yin yoga practice, paired with the divine harmonies of crystal singing bowls, gongs & chimes in our gorgeous Perth studio.
Immerse yourself in deep relaxation with a nourishing fusion of Yin Yoga and a live sound bath.
You will be guided through a 2-hour Yin Yoga practice with each pose carefully matched to different instruments to cultivate a state of deep restoration.
Yin Yoga is a restorative and gentle practice with slow, long holds to cultivate stillness in the body and the mind. Combined with the gentle sounds of the crystal singing bowls gongs, chimes and rainsticks, you will experience a deep relaxation that brings rejuvenation to the body.
Join yoga teacher Bek Williams and Sound Bath musician Isha Deva as they guide you on a powerful journey that can take you to states of absolute peace and bliss.
No experience in yoga is required, beginners are perfectly welcome.
This event will take place at Restful Waters, a beautiful lake-side sanctuary in the Perth Hills.
Spaces are limited!
Suitable for all levels of fitness
Find deep rest and inner sanctuary
Unravel and unwind tension in the mind
Reduction of stress and anxiety
August 2022
Saturday
20 Aug 2022
3:00 pm - 5:00 pm
October 2022
Saturday
15 Oct 2022
2:00 pm - 4:00 pm
December 2022
Saturday
10 Dec 2022
3:00 pm - 5:00 pm