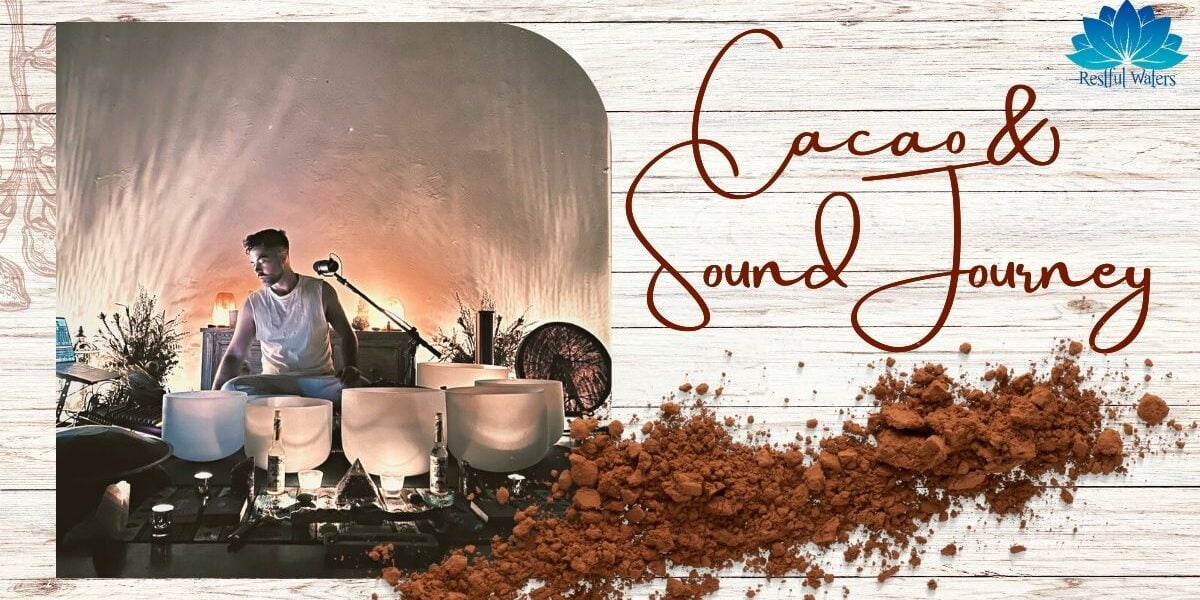 Twilight Cacao & Sound Journey
Join us for a transformative cacao & sound journey. Experience healing, profound connection, and gain wisdom in a safe, loving space.
Twilight Cacao & Sound Journey
Cacao is a sacred tool that is used to gently touch our heart and to guide you into an inner journey of healing and remembering who we are.
Let go of what is no longer serving us moving forward, make room for our highest self to take its throne within our body. Let us come together to celebrate our wins, mourn our losses and be in a loving space, together as we journey into the heart.
Let us journey with the Great Teacher Plant Medicine – Cacao – Let us be open to receiving guidance and wisdom for how to best show up in our lives, how to best serve our planet, its creatures, and each other, from a place of unconditional love, and recognition that we are all one.
Ceremonial Cacao can crack open the heart helping us to let go, clear out, aligning, recharging…and feel more love and compassion for ourself and others.
Sacred cacao medicine and the alchemy of sound allow participants to enter into a deep expanded state where profound connection, healing, clarity, insight and blissful union can occur.
In a safely held and loving environment join Luke Kalani for an evening of deep journeying, body melting sound and of course the delicious and powerful potency of Great Mama Cacao.
We draw on the wisdom of these ancient healing practices and bring it all together in this incredible journey into the self. NOT TO BE MISSED!
Connects you with your inner self for healing and clarity
Aids in releasing negative energies and aligning your true self
Fosters a sense of community and unconditional love
Provides insights and wisdom to better serve our planet
Uses the power of sound and cacao for profound connection
Offers a safe, loving space for celebrating and mourning life's moments