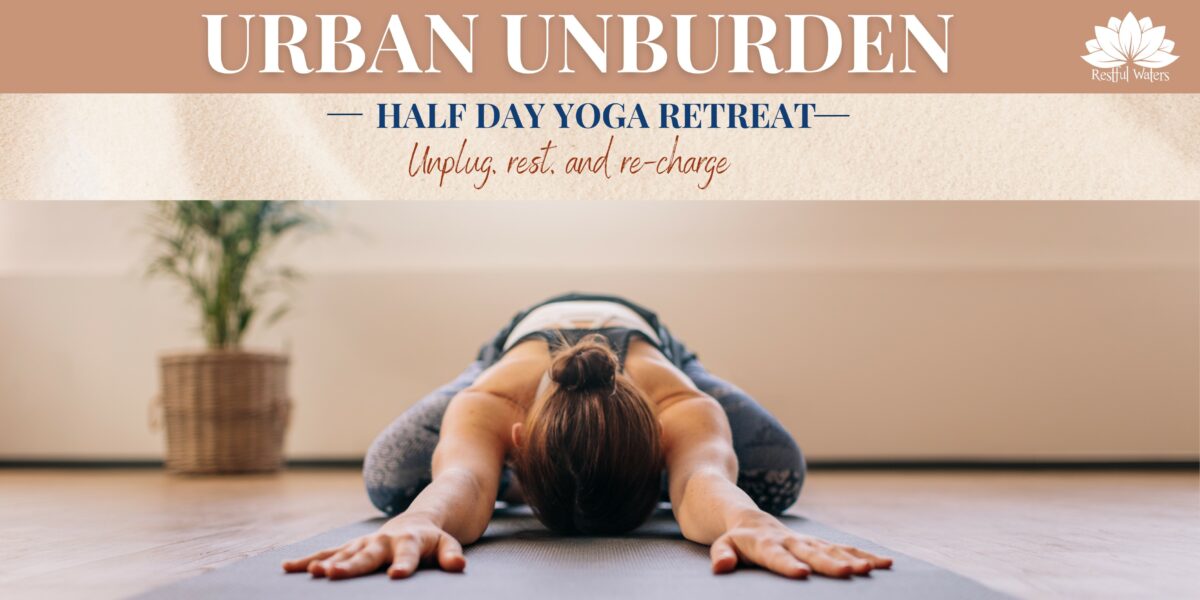 Urban Unburden: Half Day Yoga Retreat
Join us at Restful Waters for a half-day yoga retreat in the Perth Hills. Unplug, recharge, and experience a blend of meditation, yoga, and mindfulness. Book now!
Urban Unburden: Half Day Yoga Retreat
We invite you to press pause on your life and join us for this half day yoga retreat to unplug, take rest, and re-charge away from your usual distractions.
The day includes meditation, yoga, mindfulness, nature and community, thoughtfully crafted to quieten the mind, bring awareness to the breath and stretch the body in a healing and nurturing way.
Best described as being one part chicken soup for the soul and one part physical therapy for the body, this half day retreat is designed to meet you where you are at.
All we ask is that you show up with an open mind and heart, be present, and allow for some magic to happen.
Recharge your mind and body away from daily distractions
Experience a blend of meditation, yoga, and mindfulness
Engage in community bonding with like-minded individuals
Escape the urban hustle for a tranquil retreat
Improve flexibility and strength with yoga exercises
Return to daily life refreshed and rejuvenated
October
Saturday
28 Oct 2023
9:30 am - 12:30 pm
December
Saturday
9 Dec 2023
9:30 am - 12:30 pm