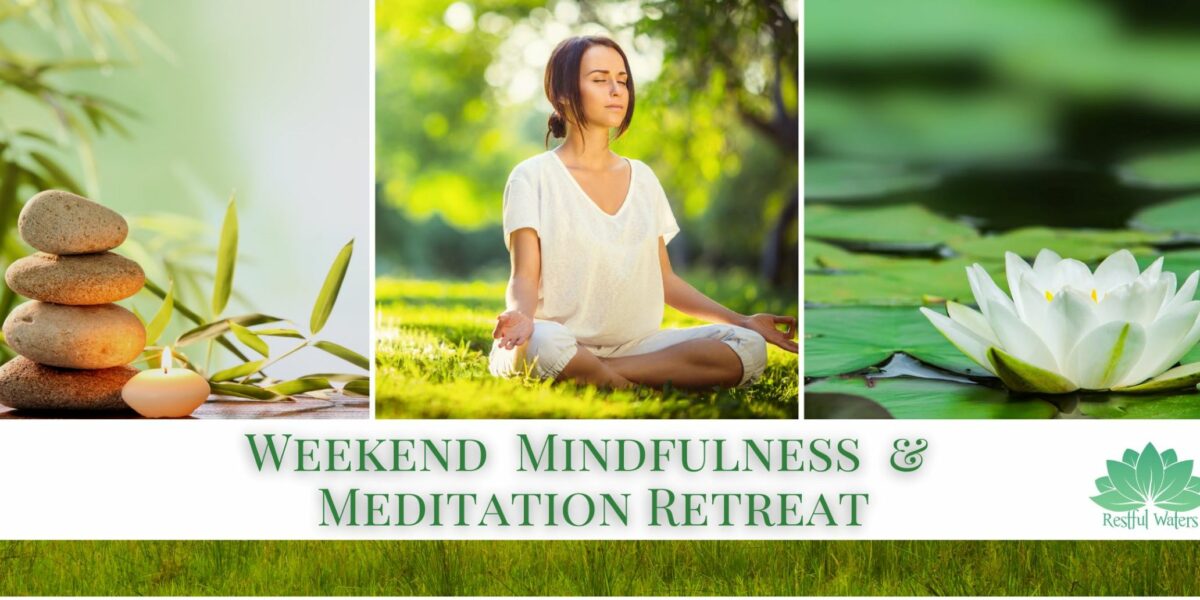 Weekend Mindfulness & Meditation Retreat
Unwind and destress at our Weekend Mindfulness & Meditation Retreat. Relax through meditation, yoga, tai chi and sound healing in the serene Perth Hills.
Weekend Mindfulness & Meditation Retreat
Take a well-deserved break from the hustle and bustle of life.
Experience the ultimate in rest and rejuvenation with our unique weekend meditation retreat in the breathtaking Perth Hills. This weekend retreat is designed to give you the time and space to unwind, relax, and find inner peace.
Fully catered and with an overnight stay, you'll have the opportunity to disconnect from the daily grind and fully immerse yourself in the tranquillity of the Perth Hills.
Our expert meditation guide will lead you through a variety of guided meditations, mindfulness and tai chi practices to help you develop a solid foundation for a daily mindfulness practice back home.
Partake in a yoga class if you choose to and experience the deeply restful sound journey.
You'll also have the opportunity to explore the beauty of nature, spend time with like-minded individuals, and give yourself the gift of time and space to simply be. This retreat is open to all levels of experience, whether you're a beginner or an experienced meditator.
In between guided practice sessions will be time for group talks, discussions, individual Q&A and individual guidance to support your practice. There will also be plenty of breaks and time for you to just chill, relax and find the stillness within.
Relax with guided mindfulness meditation sessions
Gentle morning yoga session (optional)
Blissful sound journey experience
Find flow with simple Tai Chi session
Q&A sessions, support and guidance for your practice
Unwind and find inner quiet in nature
Below ground pool and heated spa available
Fully catered with options for vegetarian, vegan and gf meals
Suitable for beginners or experienced meditators
The retreat venue is nestled in nature, at a peaceful retreat centre set on 5 acres of bushland, located only 30 minutes away from Perth City in the Hills suburb of Lesmurdie.
You'll be able to soak up the sunshine, breathe in the natural beauty of the bush and serene gardens over the weekend.
Experience the calming effects of guided meditation practices
Escape the daily grind and immerse yourself in peaceful surroundings
Experience a deep relaxation through a blissful sound journey
Relax your mind and body with optional yoga sessions
Enjoy the comfort of an overnight stay in peaceful surroundings
Connect with nature and fellow like-minded individuals
Anapana Ridge Retreat Centre
35 Gilchrist Rd Lesmurdie
Map
|
Directions