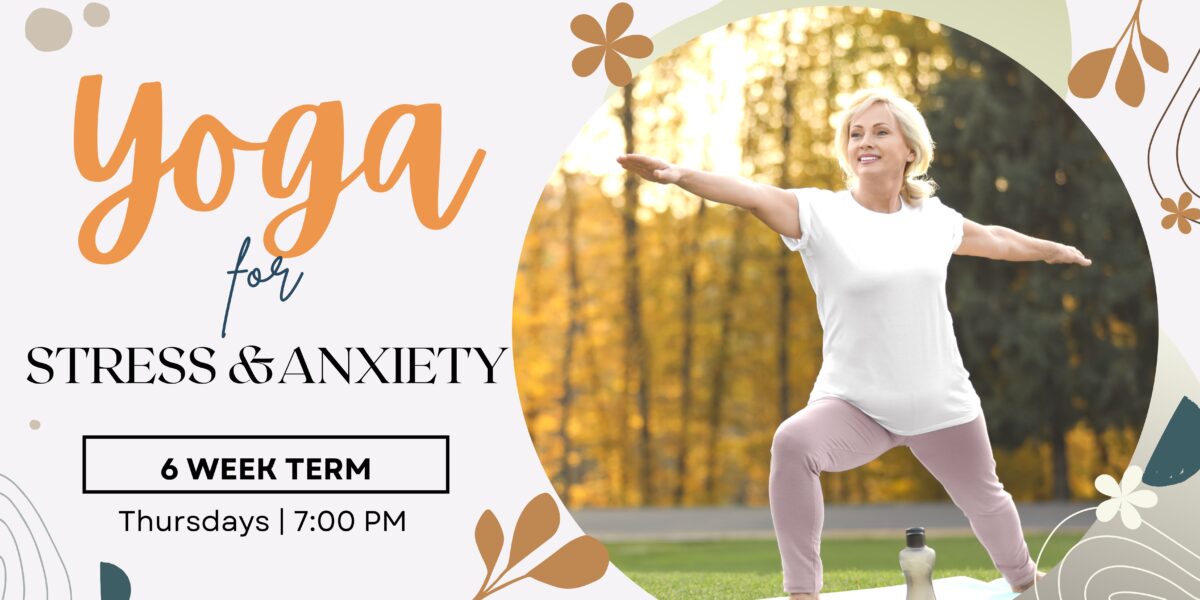 Yoga for Stress and Anxiety Gentle Flow 6 Week Term
Join Sarah for a 6-week Yoga for Stress & Anxiety series at Restful Waters. Learn mindfulness, breathing techniques, and meditation to regulate stress.
Yoga for Stress and Anxiety Gentle Flow 6 Week Term
Are you feeling stressed out, overwhelmed or anxious?
You are not alone, Beyond Blue cites that 1 in 4 people will experience an anxiety condition in their lifetime.
Scientific studies continue to show that mindfulness, meditation and yoga are effective tools to regulate the stress response and recalibrate the nervous system to be more calm.
This 6-week term has been created to offer you the chance to deeply relax your body and mind.
Yoga for Stress & Anxiety with Sarah will take you on an empowering journey of self-discovery.
Learn to breathe mindfully, become more present and increase your body awareness to regulate your stress response more effectively.
In this series you will practice yoga, breathing techniques and be guided in meditation by Bek.
Join us for 6 weeks to learn how to foster more contentment within yourself for a better quality of life.
This new found calm can have a profound impact on your children, partner and family.
Yoga for Stress and Anxiety will take place at Restful Waters, a modern studio on a lakeside avocado orchard that will naturally support you in feelings of peacefulness.
No experience is required, beginners are welcome and encouraged!
Regulate stress response with mindfulness techniques
Deeply relax your body and mind over a 6-week term
Learn effective breathing techniques for anxiety relief
Increase body awareness for better stress management
Foster contentment for improved quality of life
Positively impact your family with newfound calm
September-November
Thursdays
28 Sep 2023 - 2 Nov 2023
7:00 pm - 8:00 pm
November-December
Thursdays
9 Nov 2023 - 14 Dec 2023
7:00 pm - 8:00 pm