Meditation Retreats Perth Hills
Meditation Retreats
Perth Hills
Are you looking for a way to relax, rejuvenate and connect with your inner self?
Meditation is a proven way to help reduce stress and improve mental health and well-being.
Our retreats offer a dedicated time and space for your meditation practice, away from the hustle and bustle of everyday life. They are also a great way to meet like-minded people who share your interests.
Our meditation retreats are held amongst the tranquil beauty of the Perth Hills. Just a short drive from Perth and you can enjoy an oasis of calm and peace.
Come down for a half-day workshop, one day retreat or the whole weekend, and experience the benefits for yourself.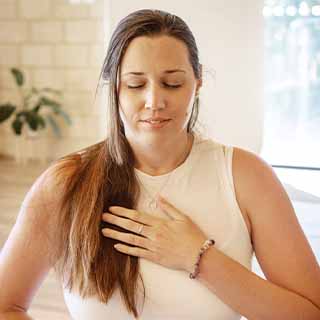 Upcoming Meditation Retreats
Introduction to Meditation Workshop
Explore the power of relaxation at our Introduction to Meditation workshop. Set in Perth Hills, learn to reduce stress, enhance focus, and boost well-being.
Sunday
8 October 2023
9:30 am - 11:30 am
One Day Mindfulness & Meditation Retreat
Discover the joy of inner peace at our one-day retreat. Engage with mindfulness meditations, Tai Chi, and sound healing in the beautiful Perth Hills.
Sunday
5 November 2023
9:30 am - 3:30 pm
Meditation, also referred to as mindfulness, is simply putting your awareness on what is real. It helps you become grounded and present in the moment. A meditation retreat offers you a dedicated time to develop or deepen your meditation practice.
Our retreats focus on relaxation and rest because this is what is often lacking in modern society.
In today's world, efficiency is often valued above wellbeing. Our meditation retreats give you a break from the busyness of life and provide a space to rest and recharge. Our experienced instructors will also show you how to use meditation to find relaxation and reduce stress in your daily life back home. The goal is to help you stay in flow and move through the world with relative ease.
Our meditation retreats include guided meditation and mindfulness practices, tai chi and sound healing meditation sessions. Our lakeside studio in the tranquillity of the Perth Hills creates a perfect environment for meditation.
Benefits of Meditation Retreats
Meditation has many benefits, which include:
Relaxation and mental clarity
Improved sense of wellbeing
Better quality of sleep
Skills to manage stress
Reducing negative emotions
Increasing imagination and creativity
In addition, our retreats offer:
A dedicated space to practice meditation
A place to rejuvenate and recharge
Opportunity to develop your meditative practices
A chance to learn more about mindfulness and meditation
A way to meet like-minded people who share your values
Our meditation retreats can benefit everyone, regardless of age, background or experience level.
Beginners wanting to explore the benefits of meditation.
Experienced practitioners wanting to deepen their meditation practice.
Professionals or parents wanting to unplug and take a break.
Anyone wanting to relax, rejuvenate and connect with the inner self.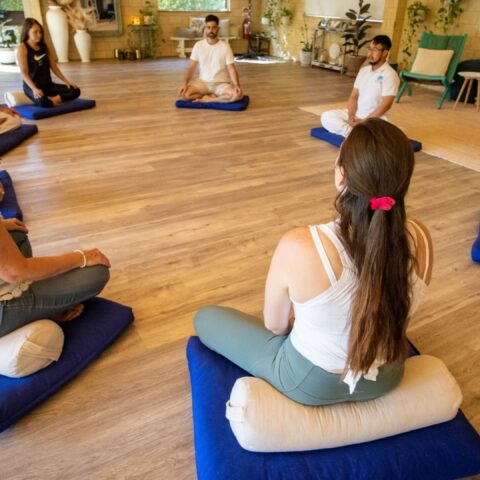 Frequently Asked Questions
Are meditation retreats better than classes?
Both meditation retreats and classes are beneficial for developing mindfulness and inner peace.
Classes are great for establishing a regular practice. They provide a consistent source of support and re-centering. It can be especially valuable to beginners to have the ongoing guidance of an experienced teacher. Attending regular meditation classes are a great way to extend the benefits gained from a meditation retreat.
Retreats offer more time to meditate and just be in nature without your daily responsibilities and disturbances, allowing you to really sink into a deeper state of relaxation and rest. Immersed in a peaceful environment away from daily distractions, retreats are a temporary sanctuary from the outside world. This allows you to experience the benefits of meditation in a more profound way.
Meditation retreats include a variety of guided activities to connect you more deeply with your inner self. There is also time for personal reflection and if you wish, to socialise and connect with other meditators who share your interests.