Imagine yourself in a gorgeous wooden yoga studio, with panoramic lake views, on a yoga retreat in the Perth Hills. Yoga retreats are our specialty and we offer regular half day, full day and multi-day retreats with experienced facilitators that will allow you to pause, nourish yourself and find that inner resilience required to support a modern-day life.
Our Perth retreats are just 40 mins from the CBD in the rolling hills of Bedfordale. Restful Waters is on a 10-acre avocado orchard, surrounded by water, wildlife and fresh air. It is the perfect destination for a weekend retreat in Perth. Skip the drive down south and reap all the benefits of a rejuvenating yoga retreat to regain a sense of peacefulness and happiness within yourself.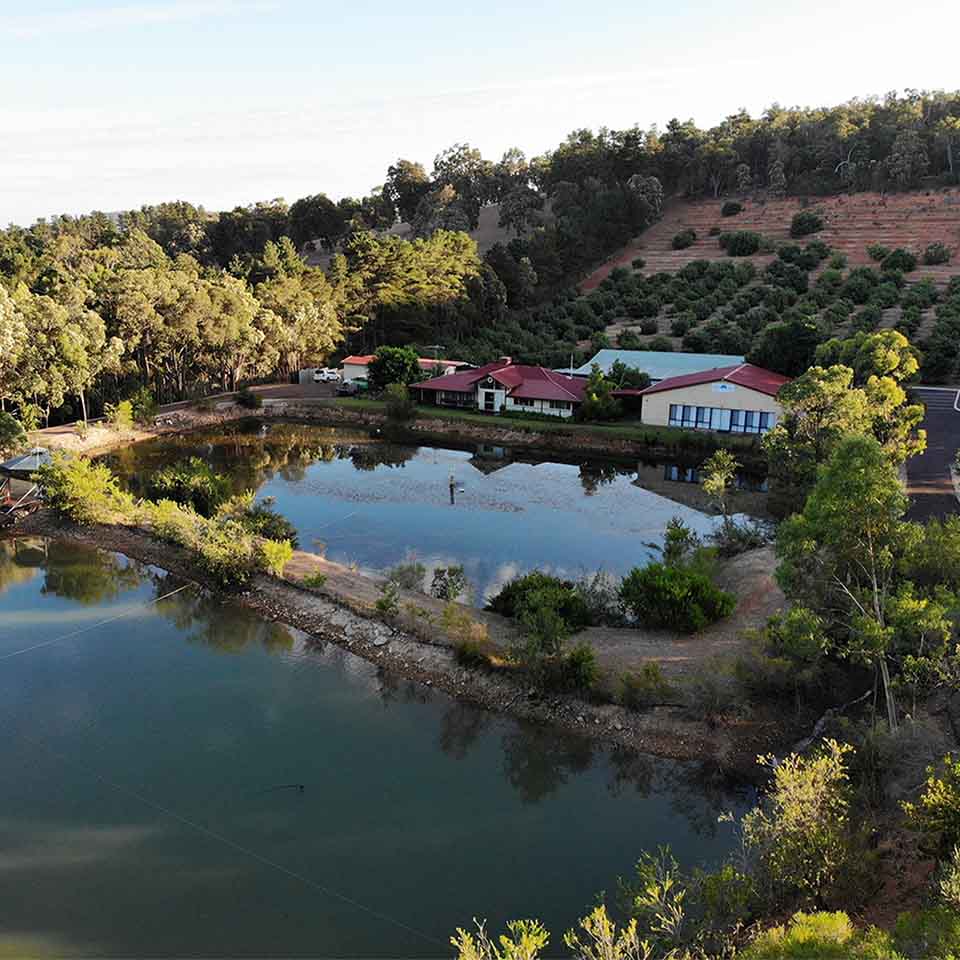 Health & Wellness
Retreats Perth
Our range of health & wellness retreats in the Perth hills this year will be more diverse than ever. It is our quest to provide you with wellness retreats that will suit your needs at any point in time. Pregnancy retreats, nutrition retreats and couples retreats are just some of the health and wellness retreats that will be available to you soon.
If you would like to repair or deepen the connection between you and your partner, our couples retreats in Perth may be the perfect prescription. We offer different types of couples retreats in our Perth centre, run by our very qualified, caring and professional couples counsellors. With a couples retreat, gain a deeper understanding of why relationships can be difficult and how to address differences in expectations and perspectives with communication and commitment. Activities will also be offered to reunite you and bring back some spark and romance.
We are Perth's premier provider of meditation retreats. All meditation styles taught and practiced at our centre are completely secular, practical and evidence based. The still and serene environment at our orchard property will facilitate deep meditative inquiry and a quiet mind; the perfect conditions to deepen awareness and consciousness. Join us for one of our full day meditation retreats in Perth to discover more about the nature of your own mind and to reignite or begin a regular mindfulness meditation practice that is simple and compatible with your lifestyle.
Satsang teacher Prem Vishrant hosts 5 online spiritual retreats each year in Perth. These retreats are Satsang enlightenment intensives that provide a unique opportunity to discover one's true nature, witness the mind and see the mind's obstacles to freedom and Truth. These Perth spiritual retreats always start on a Saturday and have a duration of either 4 or 7 days.
Click here to view all upcoming retreats with Satsang teacher Prem Vishrant.