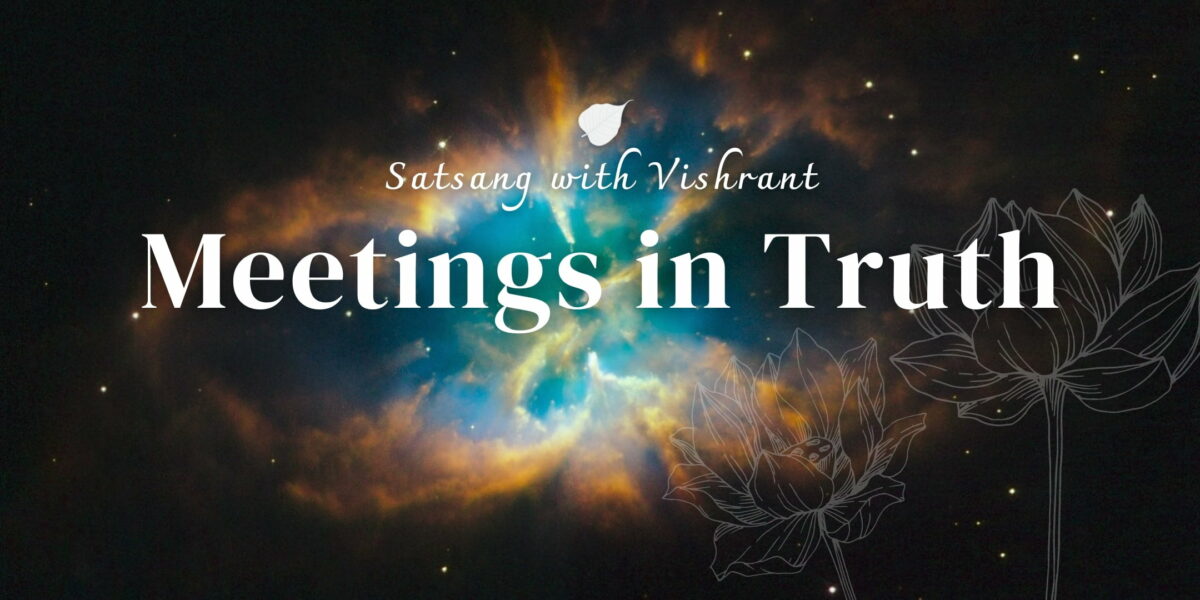 Satsang: Meetings in Truth Fremantle
Vishrant holds Satsang meetings in Fremantle, Western Australia on Wednesday evenings. Discover the truth of who you are. All are welcome.
Satsang: Meetings in Truth Fremantle
Meetings in Truth is an invitation to discover your true nature beyond the mind and body.
Relax and let go while listening to Vishrant share his wisdom about the mind, life and the human condition.
Vishrant's pragmatic approach and keen sense of humour bring illumination to many common and difficult issues in life. With greater clarity, we have the opportunity to discover and remove the obstacles that are in the way of happiness and freedom.
These meetings are known as Satsang, a Sanskrit word meaning 'to be in the company of truth.' Enjoy the expanded awareness and energetic presence which emanates from an enlightened person that can support you to find the stillness and silence within.
For many, a sense of peace arises during these meetings.
Entry is by donation. Please go to https://vishrant.org/donate to donate. Your contribution is greatly appreciated and is put towards making these teachings available for those who seek Truth and Enlightenment.
If you cannot attend in person, you are also welcome to attend Meetings in Truth via Zoom. Register here: https://www.vishrant.org/register-mit
For more information call 0438 831 883 or visit www.vishrant.org
Discover your true nature
Experience inner silence and stillness
Become more conscious of your mind
Find your path to enlightenment
Learn acceptance, let go and surrender
The Meeting Place Community Centre
245 South Terrace, South Fremantle
Map
|
Directions
2023
Wednesdays
7:20 pm - 8:30 pm