Meditation Centre in Bedfordale, Perth
Meditation Centre
in Bedfordale
Perth
for a life with more peace & joy
Mindfulness, Meditation, Tai Chi
Our meditation classes and courses in the Perth hills offer you an opportunity to discover more peace and relaxation within yourself. We offer guided meditations, sound healing meditations and movement meditations like tai chi.
The meditation classes we offer are suitable for beginners and experienced meditators alike and are secular, mindfulness-based practices. All meditation cushions, back supports, chairs, blankets and bolsters are provided in all classes and courses.
Come and discover the many benefits of mindfulness meditation for yourself at our Bedfordale studio, nestled amongst avocado trees.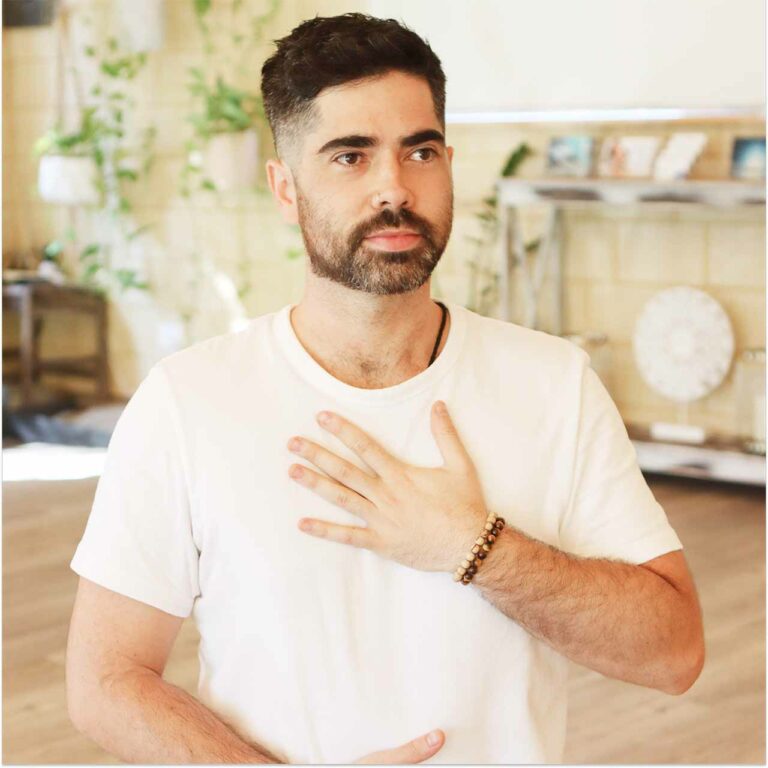 Restful Waters is the most serene and tranquil meditation centre in Perth. Meditate in a gorgeous, modern hall that overlooks two beautiful lakes and native Australian flora and fauna.
Many guests have mentioned that they "feel instantly relaxed as soon as they step out of their car," as the grounds are so calm and peaceful.
Our instructors are long-term meditation practitioners and qualified meditation teachers; they have the expertise to help you develop a strong meditation practice that works for your life.
Our mindfulness meditation hub is the perfect place to learn and practice meditation.
Other Benefits of Mindfulness Meditation
There are so many benefits that come with a consistent mindfulness meditation practice:
Mental clarity and insight
Increased cardiovascular and immune health
We offer a variety of styles of yoga in our yoga classes, mostly focused on gentle movement, mindfulness and self-awareness.
In our mindfulness meditation classes you will start to develop and practice the habit of being present. Being present means that your awareness is consciously with your five senses in an open, curious and non-judgemental way. Often adults have a habit of placing a lot of attention on their minds, which tends to worry and look for problems to solve. With the practice of present moment awareness, the mind starts to slow down and can become quieter and more relaxed, allowing you to live in a much more joyful and balanced inner world.
Many of the scientifically validated mindfulness practices that are taught globally and at our centre have roots in Buddhist meditations. If you would like to learn more about Buddhist practices and understandings, we have a fortnightly Buddhist meditation and discussion group. We spend half the time doing a guided relaxation and mindfulness meditation, followed by a chat about various Buddhist topics that can enhance our wellbeing in the modern world. Topics include; how to not suffer, finding inner peace and joy, how to stay calm, how to find rest and how to relax in our busy day to day lives.
Restful Waters periodically offers one-day mindfulness meditation retreats. These retreats are the perfect place to come to rest, hone your presence of mind, practice different styles of meditation and learn more about the workings of your own mind in a gorgeous studio on a 10-acre property, just 40 mins from the city of Perth.
To learn more about our meditation retreats in the Perth hills click here.
Our sound healing meditations are a fantastic way to relax and are the perfect entry point to the practice of meditation for beginners. The gentle and rhythmic tones of tibetan sound bowls, crystal singing bowls, chimes and rain sticks naturally help the mind to slow down and rest. A guided mindfulness meditation is included in this class. Often during our sound meditations the chorus of frogs, birds and crickets around the centre add a lovely element of nature to this session.
Tai Chi Moving Meditations
We offer regular tai chi classes at the centre which are a fantastic moving meditation.
In tai chi, the body is moved slowly, gently and consciously, in synchronicity with the breath.
If you are new to meditation, the movements of tai chi may help you to settle your mind. Tai chi also balances energetic pathways in the body. Join Tosh for a tai chi class by clicking this link.
Tai Chi, Qi Gong & Meditation Events
Meditation & Tai Chi Perth Reviews
Our Meditation & Tai Chi Practitioners