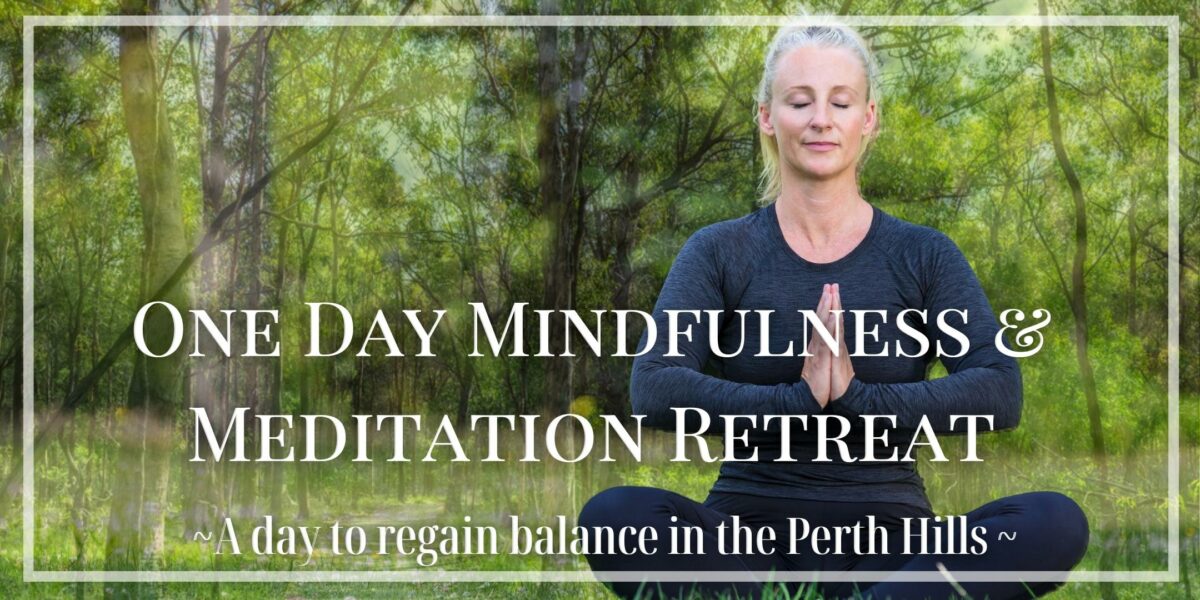 One Day Mindfulness & Meditation Retreat
Discover the joy of inner peace at our one-day retreat. Engage with mindfulness meditations, Tai Chi, and sound healing in the beautiful Perth Hills.
One Day Mindfulness & Meditation Retreat
Find an oasis of stillness and peace inside yourself at our One Day Mindfulness & Meditation Retreat. This unique retreat gives you a space to adventure inwardly, restore well-being & balance, and learn tools and techniques for a calmer outlook back home. Take a break from the fast pace and repetition of daily life to journey inwardly and nurture yourself.
Arrive at a beautifully prepared lake-side studio in the Perth Hills with all the equipment you need for a relaxing and insightful day provided. Commence with a gorgeous walk around our property lake and a gentle tai chi practice.
After some snacks and a cuppa, learn a little more about mindfulness practices and do a variety of beginner friendly, secular mindfulness meditations. Enjoy a gorgeous vegetarian lunch. Finish the day with a divine Sound Healing session that will have you floating in bliss: sound bowls, gongs, chimes and rainsticks to name some of the instruments.
A day of transformation awaits you. Leave with peace in your mind and joy in your heart.
Discover inner peace and tranquility
Learn effective stress management techniques
Improve mindfulness and overall awareness
Enjoy the serenity of nature in the Perth Hills
Revel in the healing power of sound therapy
Deepen understanding of meditation practices
November
Sunday
5 Nov 2023
9:30 am - 3:30 pm