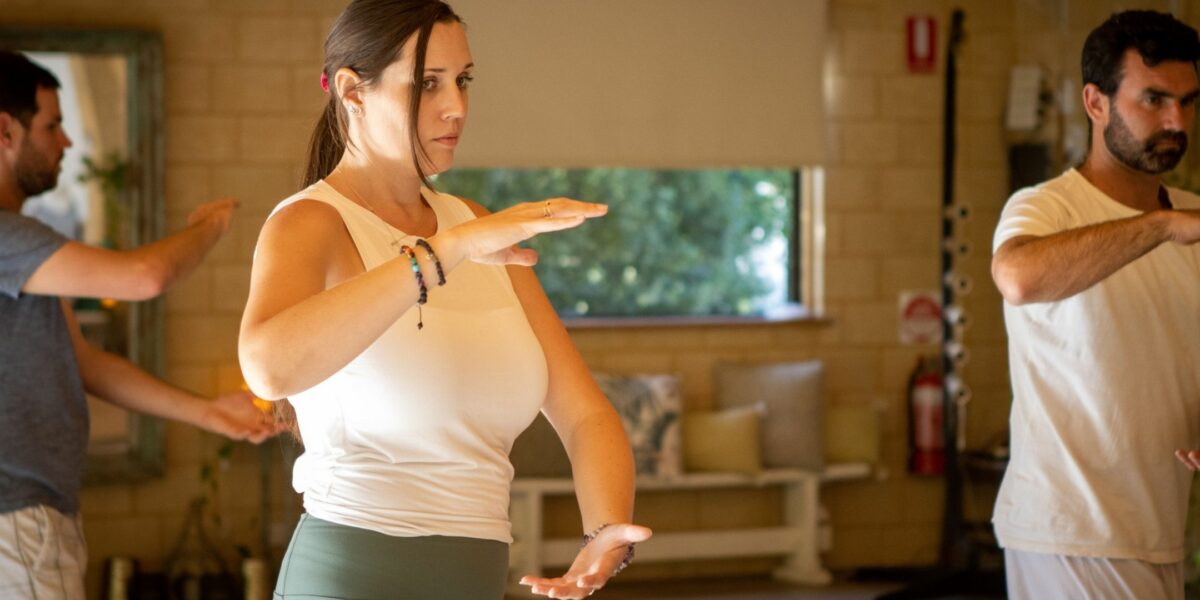 Tai Chi Class (fortnightly)
Tai chi is composed of gentle sequences of movement that bring you into a peaceful, relaxed state of open awareness
Tai Chi Class (fortnightly)
The importance of slowing down in our fast-paced society is essential to make clear, grounded decisions. Tai chi and its very slow moves will help bring you such clarity and peace.
There are many styles of tai chi, however, the principles are similar in all. Tai chi practice cultivates the vital life energy (qi) within us, to flow seamlessly and unobstructed throughout the body. The circulation of qi opens the meridians and energy channels through the body, promoting greater physical health and peace of mind.
Tai chi is composed of gentle sequences of movement that bring you into a calm, relaxed state of ambient awareness. Tai chi is brilliant for integrating mind-body wellness into your life, so you can become more grounded, stable and balanced in your body, and develop more restful states of mind.
Our tai chi classes are simple to follow and suitable for beginners.
small classes to maximise instructor interaction
Highly experienced instructor
Gently stretch your muscles
Exercises you can do at home
2022
Tuesdays
5:30 pm - 6:30 pm